Posted by Suntegrity Skincare on Feb 1st 2018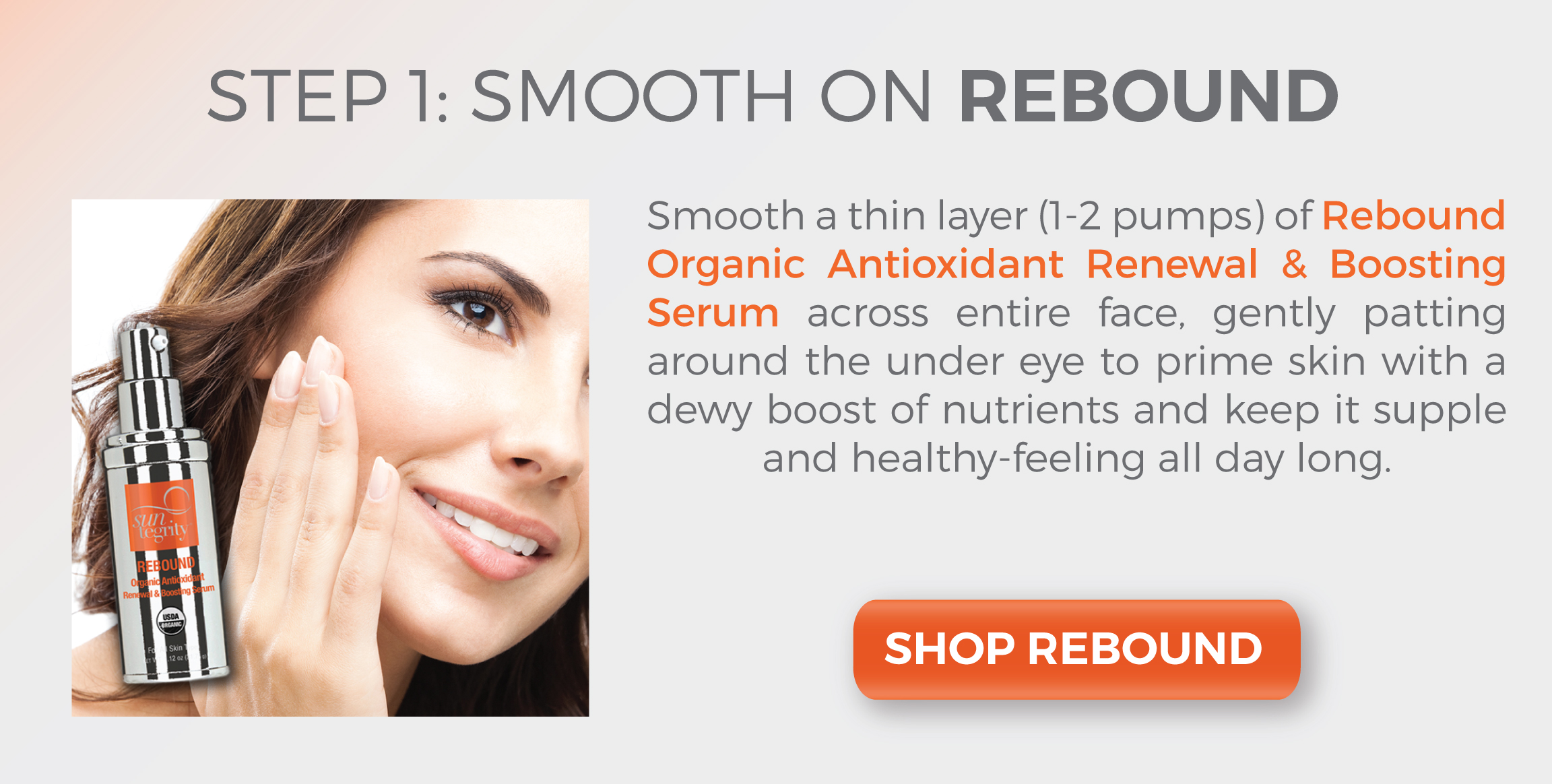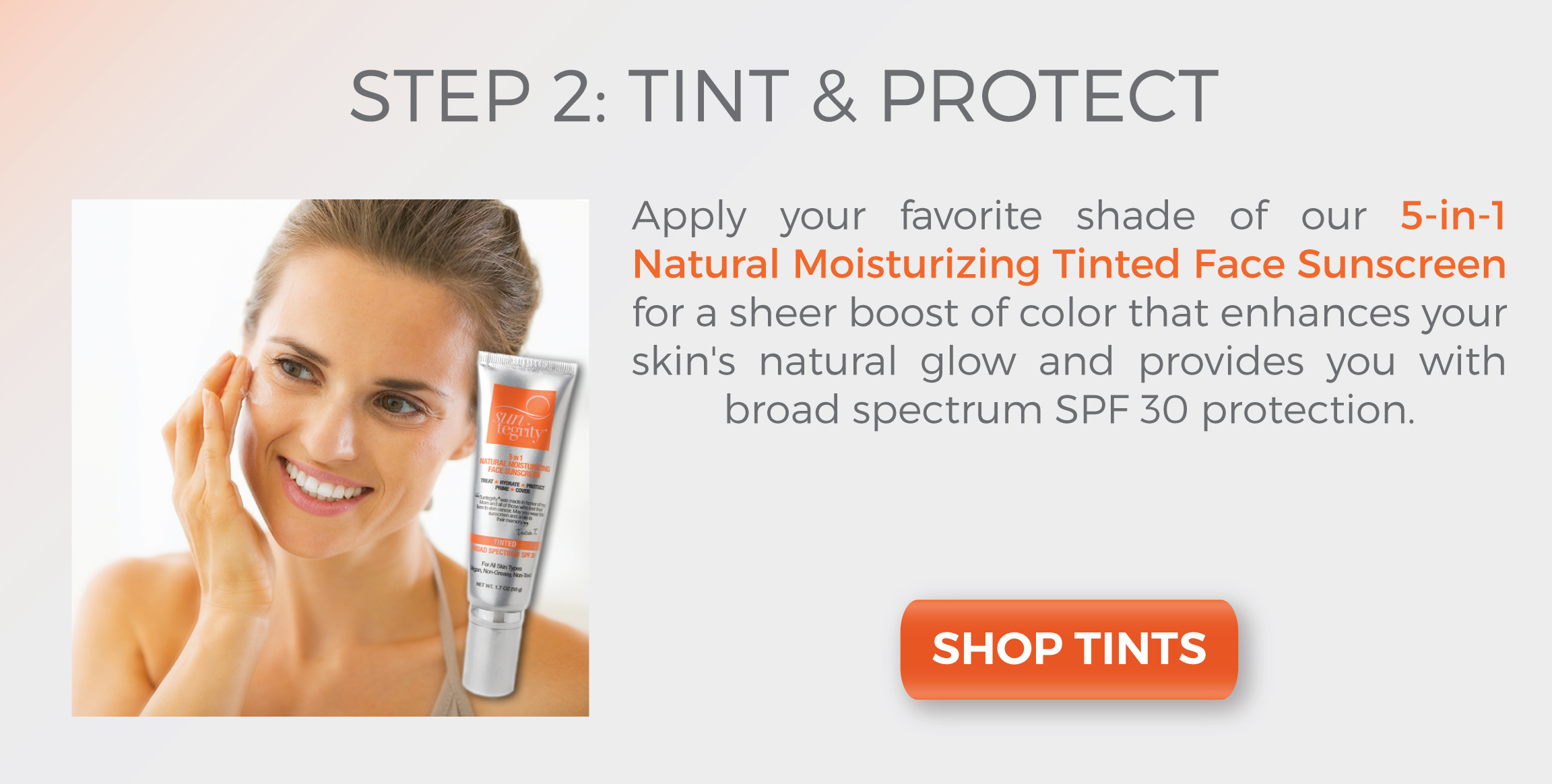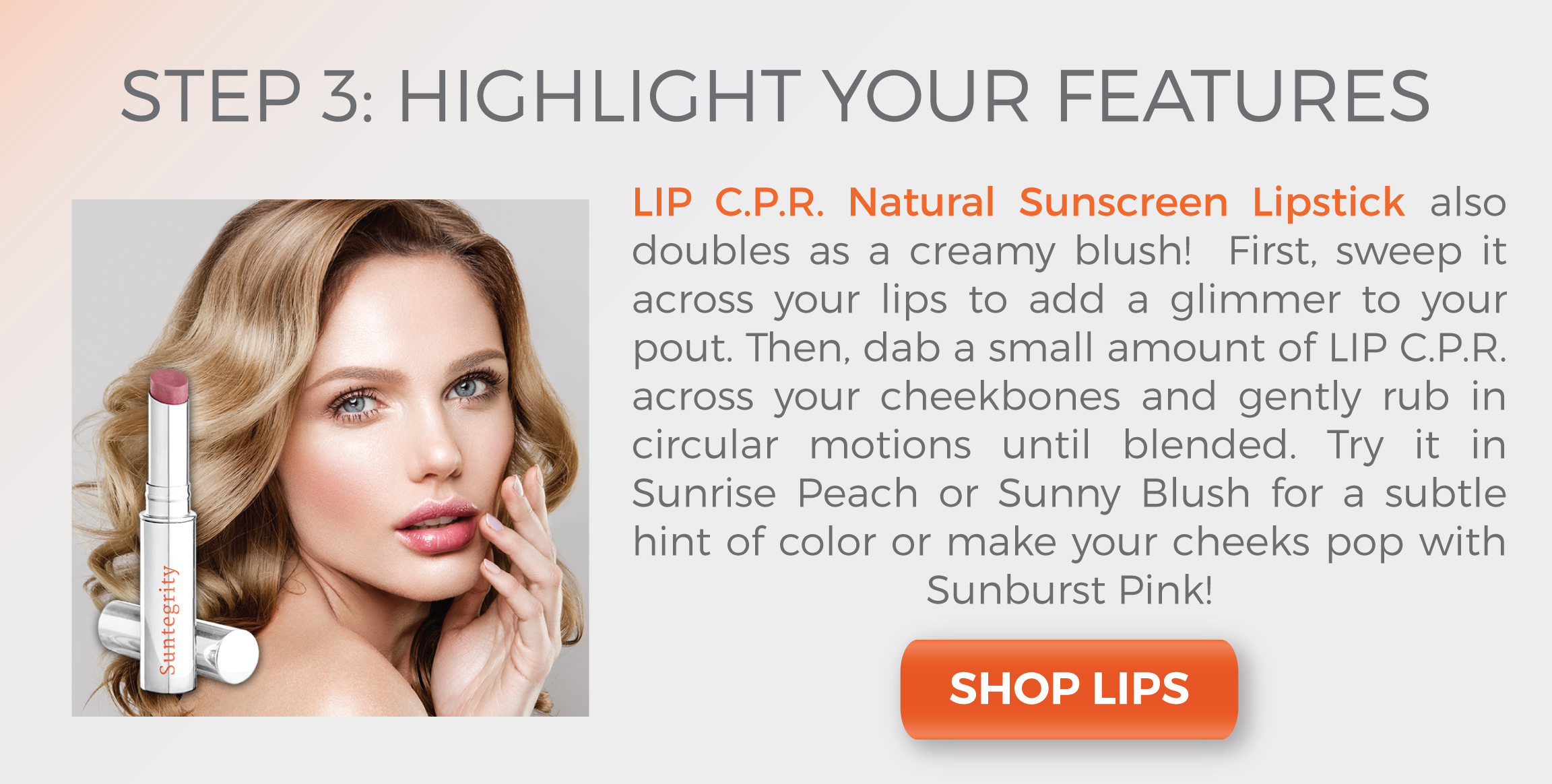 Fresh & Flawless Skin in 5 Minutes or Less: Three easy steps for all-day beautiful skin and sun protection
Step 1: Smooth on Rebound - Smooth a thin layer (1-2 pumps) of Rebound Organic Antioxidant Renewal & Boosting Serum across entire face, gently patting around the under eye to prime skin with a dewy boost of nutrients and keep it supple and healthy-feeling all day long.
Step 2: Tint & Protect - Apply your favorite shade of our 5-in-1 Natural Moisturizing Tinted Face Sunscreen for a sheer boost of color that enhances your skin's natural glow and provides you with broad spectrum SPF 30 protection.
Step 3: Highlight Your Features - LIP C.P.R. Natural Sunscreen Lipstick also doubles as a creamy blush! First, sweep it across your lips to add a glimmer to your pout. Then, dab a small amount of LIP C.P.R. across your cheekbones and gently rub in circular motions until blended. Try it in Sunrise Peach or Sunny Blush for a subtle hint of color or make your cheeks pop with Sunburst Pink!