Is Your Sunscreen Reef Safe?
Posted by Suntegrity on Feb 21st 2020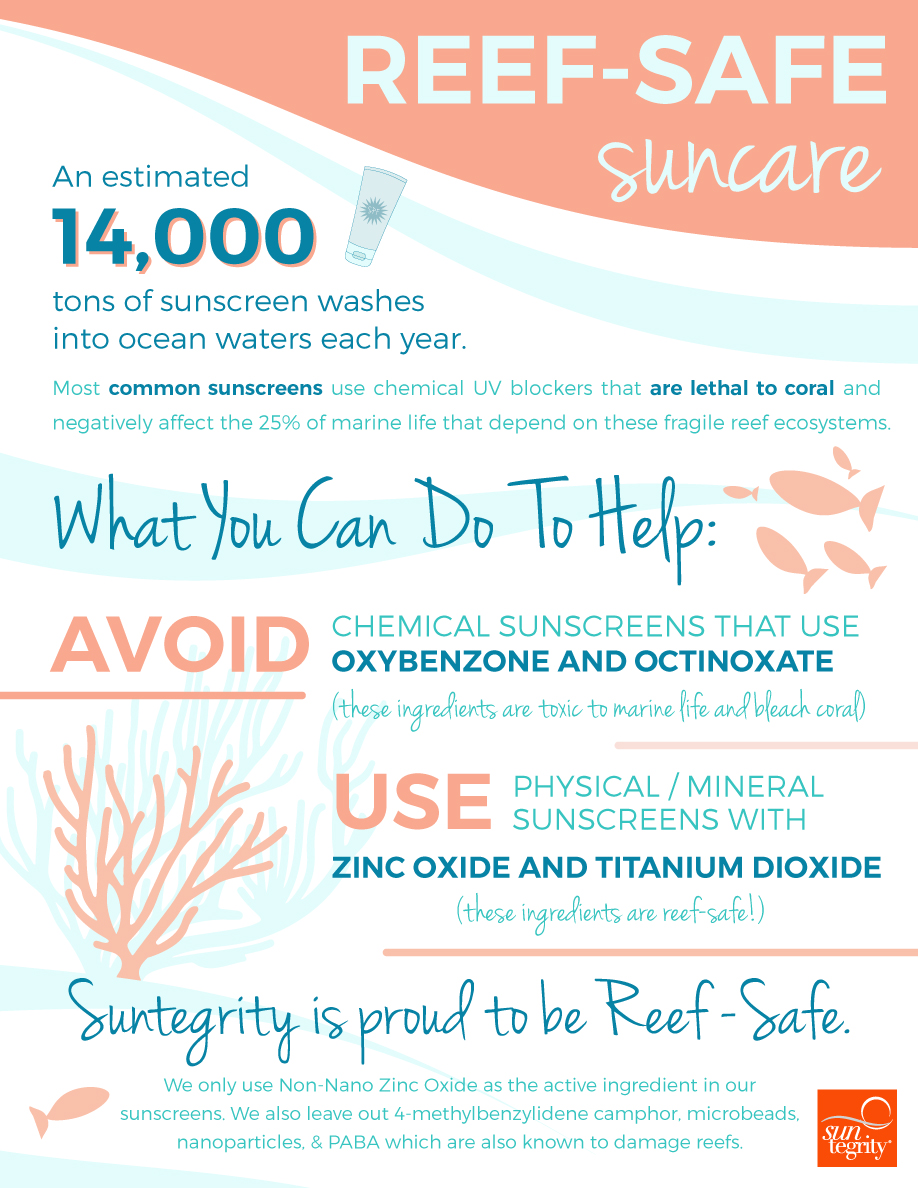 WHAT YOU CAN DO TO HELP:
Protect coral reefs and marine life by choosing to wear sun-protective clothing and sunscreens with non-nano zinc oxide. Many sunscreens are now being labeled as "reef safe" when they're not! If they contain any of the following chemicals they are not reef safe: oxybenzone/benzophenone, octinoxate, octisalate/octocrylene, homosalate, avobenzone, ethylhexl methoxycinnamate, parabens, retinyl palmitate, and fragrance. Read your labels!
Contact your representatives and encourage them to ban sunscreens with oxybenzone and octinoxate (and the other chemicals listed above.) There are many safer alternatives!
Help educate others about this issue by sharing the Reefs At Risk video with your family, friends, clubs and organizations. Tag Suntegrity and Reefs at Risk on Facebook, Instagram and Twitter @suntegrity @thecoverupfilm and use the hashtag #ReefsAtRisk.